1. What are you guys all about? How long have you been around?
We have been around for over 10 years in the Baltimore area running various Coed Sports and ensuring people have fun, make new friends and stay in shape! We value your fun above all else. New to the area? Wanna get out there and meet new people? Wanna be a weekend warrior? Sign up! We have a league for you despite your skill level.
2. How old do you have to be to sign up?
Play Baltimore is a 18+ League. You must be 18 by the start of games in order to sign up.
3. I want to sign up as a free agent-will you have room for me? How does this work?
Yes, we encourage free agents to sign up for all sports and we definitely have room for you! In fact, you can even sign up with a friend or two. Just put down each other's name and we will group you all together. In past years, there haven't been any cases of free agents not having a team assuming you signup by the deadline, so don't fret. All free agents will be notified of their team assignment via email with all the league info rest assured. Just be sure you have a valid email in the system.
4. I want to mail a check or money order. How do I do this?
Please email PlayBaltimore@Gmail.com and we can make an exception if you have no way of paying online. Please allow time for processing and be sure to get squared away prior to the listed registration deadline.
5. I heard you guys do half off for the league winners?
Effective in 2013, we are not longer going to do half off for league winners BUT league winners will get a trophy and placed on the website. Additionally, the winning team will get a bar tab to be used by the championship team to celebrate the win!
6. I had a credit from the old registration system, how to use this in your new system?
Contact Aaron at PlayBaltimore@Gmail.com. We have a list of credits from the old system. Credits are not transferrable.
7. Do you do refunds?
All sales are final. Exception: If you sign up as a free agent and we do not have room for you, your money will be refunded. Generally, we have room for all free agents but just in case we do make exceptions for this rare occasion that we do not.
8. I have an idea for a sport or activity. Who do I contact?
Please email PlayBaltimore@Gmail.com with all suggestions. We appreciate the feedback!
9. I am with a corporate team or organization and I would like to pay for our team with one check. How do I go about doing this?
Please email PlayBaltimore@Gmail.com and we will get you all squared away.
10. What about Rainouts?
We do our best to play all games, but we do have a buffer built in for rainouts and bad field conditions. We will do our best to make up all games due to weather. It is possible however, that some season could be shortened as a result of conditions beyond our control.
Please join our Facebook page for the most up-to-date weather status updates. If you don't have Facebook, check with a friend who does for most current updates. Game status is usually updated before games if playing is in doubt or even during the games in case of delays: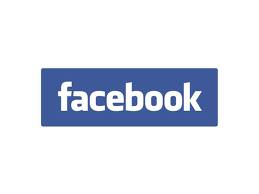 11. I have an old Living Social discount code-can I still use it?
We have a list of codes and can honor depending on the date, please contact PlayBaltimore@Gmail.com and we will get this squared away for you. Additionally, look for future discounts for NEW PLAYERS in 2016 on select sports. More info to come...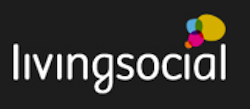 12.
I have an Amazon Deal voucher code. How do I use it?
Simply email customer service at PlayBaltimore@Gmail.com and your code will be validated and you will be provided with a Play Baltimore code to register.